Step Into The Athletic Director's Office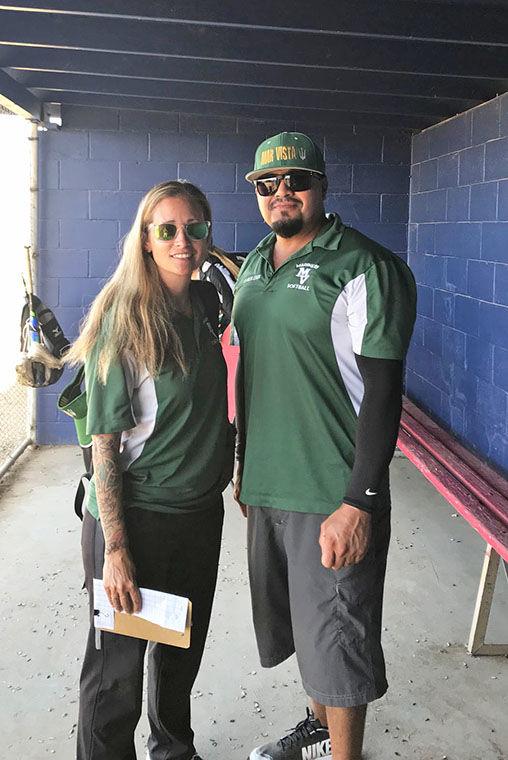 The Padres Coach Of The Week ...
Congratulations to Mar Vista varsity softball coach Tracey Garcia on being selected the first Padres Coach of the Week for 2019 on April 29. "Coach Tracey Garcia and Assistant Juan Ibarra have the Lady Mariners rolling with 16-5 record and are currently the 4-seed in Division III," said Mar Vista Athletic Director Tyler Arciaga. The Padres Coach of the Week is presented by FOX Sports San Diego. During the 10-week program, one baseball or softball coach is chosen. Coaches are selected by the positive impact they have had on the team and the lives of the players on and off the field. With Garcia's honor, the softball team will receive $1000. Pictured are head softball coach Garcia, left, and assistant coach Ibarra.